HCBA Hotline: 1-800-251-6764
The Home and Community-Based Alternatives (HCBA) Waiver allows Medi-Cal beneficiaries with high-level care needs to continue to live at home or in the community by identifying and ensuring they receive services that will sustain their health and safety outside of an institution.
The HCBA Waiver provides care management services to persons at risk for nursing home or institutional placement. Care management services are provided by a multidisciplinary care team comprised of a nurse and social worker, which coordinates Waiver and State Plan services (e.g., medical, behavioral health, In-Home Supportive Services, etc.), and arranges for other available long-term services and supports available in the local community.
Care management and Waiver services are provided in the Participant's community-based residence. This residence can be privately owned, secured through a tenant lease arrangement, or the residence of a Participant's family
Please NOTE: In an effort to reduce confusion when navigating California's complex long-term care (LTC) systems, DHCS is amending the current HCBA Waiver to integrate ALW services, in alignment with the end date of the current ALW term, February, 28, 2024.
https://www.dhcs.ca.gov/services/ltc/Pages/Home-&-Community-Based-Alternatives-Waiver-and-Assisted-Living-Waiver-Integration-Amendment.aspx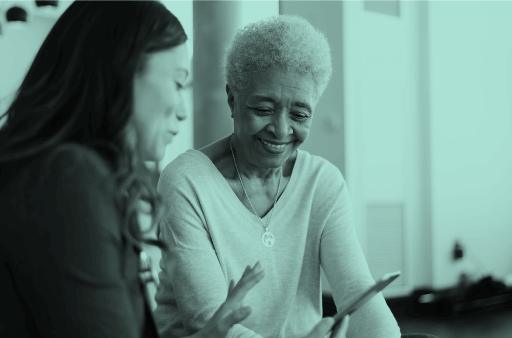 Comprehensive Care Management (CCM):
Provided by a Care Management Team (CMT) comprised of a Nurse and a Social Worker with at least a master's degree.
Coordinate / monitor medically necessary state plan and Waiver services, and other non Medi-Cal services available from across delivery systems, regardless of the funding source.
Conduct assessments to determine participants' Level of Care (LOC)
Review / approve person-centered Plans of Treatment.
Conduct on-site home visits based on participants' acuity levels
Contact participants, in-person or by phone, at least once a month.
Report / manage health and safety issues, and critical incidents.
Services that may be provided to support Waiver Participants in the community:
In-home Nursing Service
Waiver Personal Care Services (WPCS
Family/Caregiver Training
Home or Facility Respite
Habilitation Services
Community Transition Services
Environmental Accessibility Adaptation
Medical Equipment Operating Expenses
Personal Emergency Response System (PERS) – Installation, Testing and Operation
This Waiver (formerly the Nursing Facility/Acute Hospital (NF/AH) Waiver) was approved by the Centers for Medicare and Medicaid Services (CMS) on May 16, 2017. Medicaid's Home and Community-Based Services (HCBS) Waiver programs, including the HCBA Waiver, are authorized under Section 1915(c) of the Social Security Act; governed by Title 42, Code of Federal Regulations (CFR); and administered by CMS.
Download English HBCA Waiver Application
Download Spanish HBCA Waiver Application
Please click on the below link to confirm the applicant's zip code is within Partners In Care Foundation HCBA Coverage area.
Provider List for Participants