Earn a good salary while changing lives and helping people
Enroll today for Los Angeles Valley College's
Free Community Health Worker Non Credited Certificate Program Starting Fall Semester 2022
Enroll on the LAVC website www.lavc.edu

Community Health Workers are in demand and Los Angeles Valley College (LAVC) is offering a free program to train community members to prepare and grow this crucial CHW workforce.

The CHW Training began as a pilot program with two workshops, one held during the winter semester, and the second held during the spring semester. We are proud of the success of these workshops, and received a lot of valuable feedback from both students and instructors. We are excited for the launch of LAVC's non credited class in the fall where students will receive a certificate of completion, which can be helpful when prospecting for jobs in the social care field.
What are Community Health Workers?
They are trusted public health workers. They serve as a link between health services, social services, and the community while helping chronically ill older adults and others access medical and social services. They focus on establishing trust in communities and improving quality of life for those in need.
A CHW provides social care management both in an office and through home visits. Some of the ways they help people include:
• Apply for food stamps
• Apply for benefits –like Supplemental Security Income (SSI) and Social Security and Disability Insurance (SSDI)
• Find programs that help pay for utilities (like heat or water)
• Find emergency housing
• Arrange transportation to appointments
Who hires Community Health Workers?
There are 5,890 Community Health Worker jobs in LA County alone. They can be found in:
• Medical practices
• Health Insurance Plans
• Community-based organizations such as Area Agencies on Aging
What can you expect for pay?
According to Indeed, the average base salary for Community Health Workers in California is $19.20. The range of hourly wages for a CHW in California can start at $13.47 and go up to $34.03.
What does the Training cover?
The Community Health Worker Training curriculum consists of six key areas including in-depth content on recognizing and responding to behavioral health concerns, developed in collaboration with clinical care team members.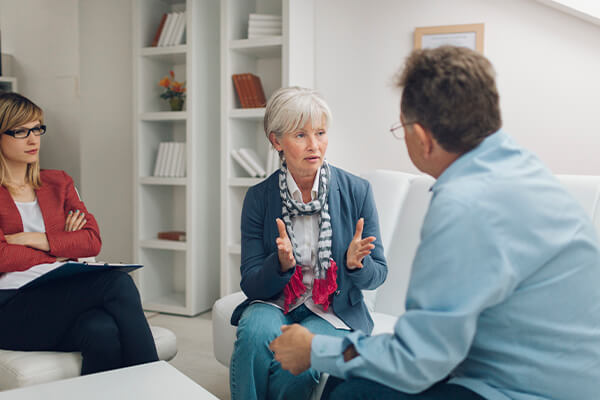 Enroll today on www.LAVC.edu – Workshop spaces are limited.

Fall Non Credited Certificate Program Begins August 29, 2022

The Community Health Worker Training Curriculum
Introduction to the Community Health Worker Role
Community Health Worker Best Practices
Building Foundational Skills in Helping
Understanding the Health and Social Care Needs of Older Adults and their Caregivers
Selection between the English Second Language (ESL) Training and Courses on 21st Century Skills Training

"This training will let you earn a good living, change lives and work miracles."

Kristy M.
Partners in Care Foundation CHW
The classes are all online!
There are two classes, 24 hours each, including individual learning modules. Classes are self-directed, allowing you to work at your own pace.
Who should sign up?
Any students seeking introductory knowledge about the role of a community health worker
Pre-Nursing, pre-allied health, and any or all students interested in working in the health and social services fields
Students seeking a 2nd career working with older adults in their community
Retirees seeking new job skills
Unemployed individuals seeking new job skills
Employed individuals seeking new job skills
Anyone generally interested in helping others
How is the program funded?
It is free to accepted participants with recent funding from the Archstone Foundation. Partners is collaborating with the LA Department of Aging, the Center for Health and Social Care Innovation at Rush University Medical Center, and Los Angeles Valley College (LAVC)to design and implement on-line, asynchronous Community Health Worker non credit classes.
Contact LAVC TODAY by email or phone to learn more.
Send an email to: KAHWAJR@LAVC.EDU
Or call Raffi Kahwajian at: 818-947-2961

This program made possible through contributions by: